Jewellery Craft --- Slider
Slider Jewellery started about 6 years ago.Our company was the first batch to make slide craft. As the end customers can adjust the length easily by themselves. Customers got crazy at them. We got huge success for this collection. Here we have a bit introducing about this magic slide craft.
Silicone is a polymer made up of siloxane. They are typically colorless, oils or rubber-like substances. Silicones are used in sealants,adhesives, lubricants, medicine, cooking utensils, and thermal and electrical insulation. Their good elasticity help us to achieve this function (slide and adjust length easily)
1.Basic version--machine made round bead and roundel slider bead
We are using different sizes silicone tubes into the silver bead, to match different thickness of chain. One size of silicone can be applied to chains with a difference 0.3-0.5mm from top to bottom.
This type is widely used in bracelets and necklace because of its low cost and less limits on designs.


2.High version--More design styles and nice finishing
We had many different sizes, shapes and different silicone sizes to add the beauty of jewellery. Slider bead is not only for slide function, also core design and beauty part.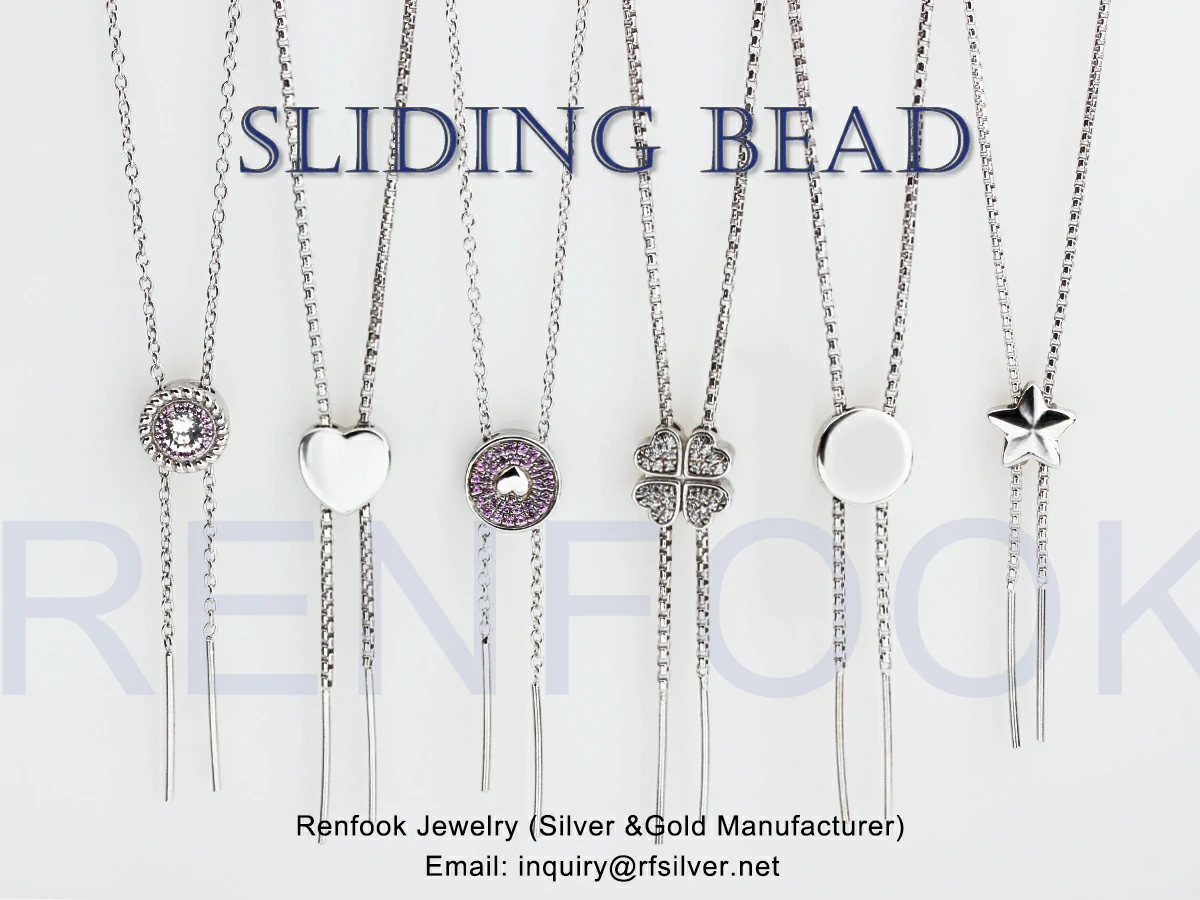 Those can greatly improve the grade and quality feeling of jewellery. Those are the designers' and brands' favorite.

3.Custom version--Design your own slider bead (Exclusive one)
We accept custom design slider bead, it will work like below steps.
Your design brief & chain sizes --- confirm silicone availability --- make CAD drawing and 3D printing sample --- test silicone and chain working --- make mold --- test mold --- make production.
For any inquiry about slider, welcome to email us at info@renfookjewel.com, hope you can find your favourite slider jewellery.