During jewelry making, we will meet a lot of sizes issue, like necklace length, ring sizes, bracelet and anklets etc. It is necessary to know each catalogue basic rule and size right measurement way to avoid any mistake or understanding.
Ring Size
Ring size is the easiest one to get confused as there are UK ring size, European size, US size and HK size. So it is better to know your market popular sizes used.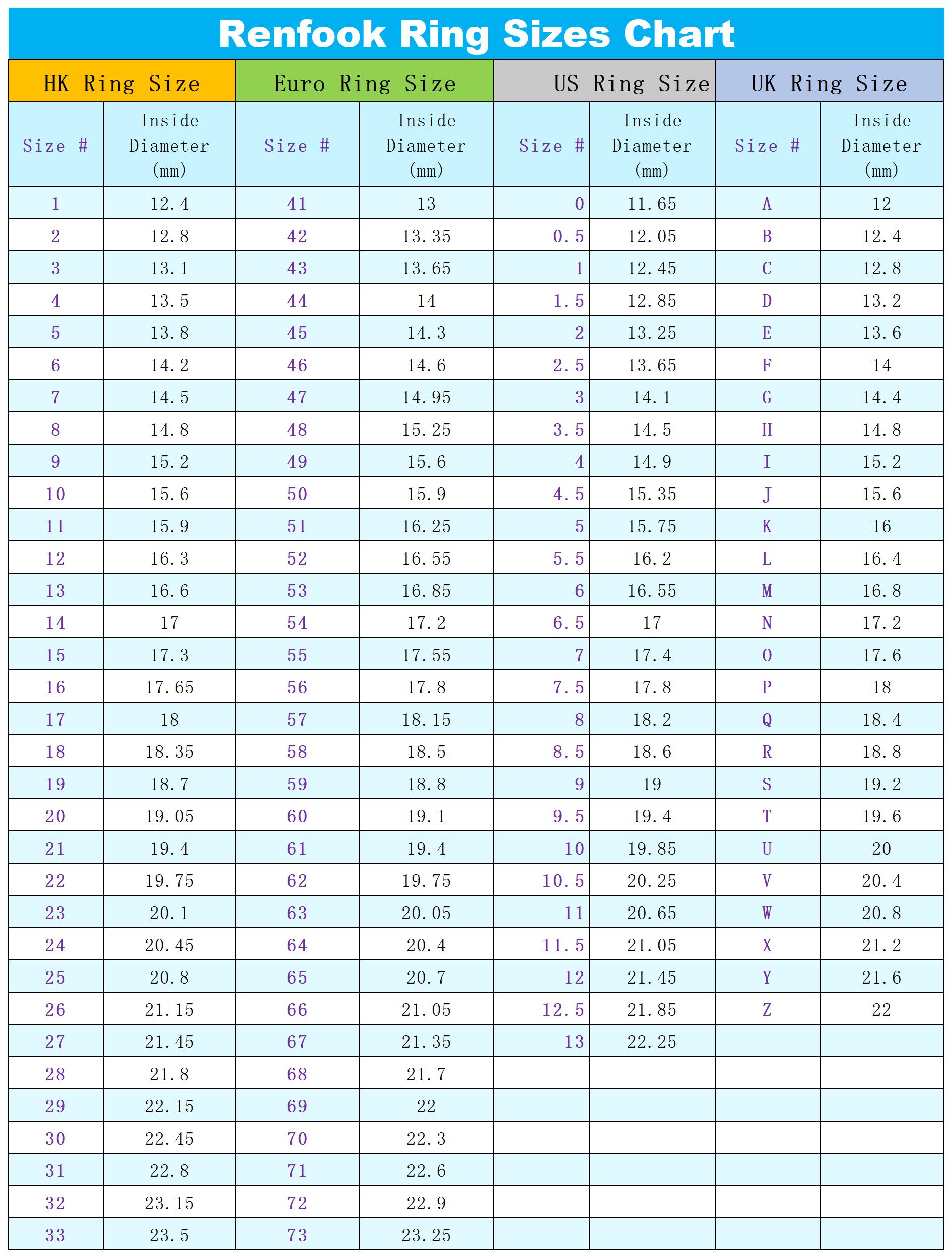 Bangle Size
Bangle size is the second easy to get confused, as the measurement way may be different. Most bangles are oval shape, usually we measure as inside diameter, so the sizes will be described as below. It is always important to get the right unit like inch, mm or cm.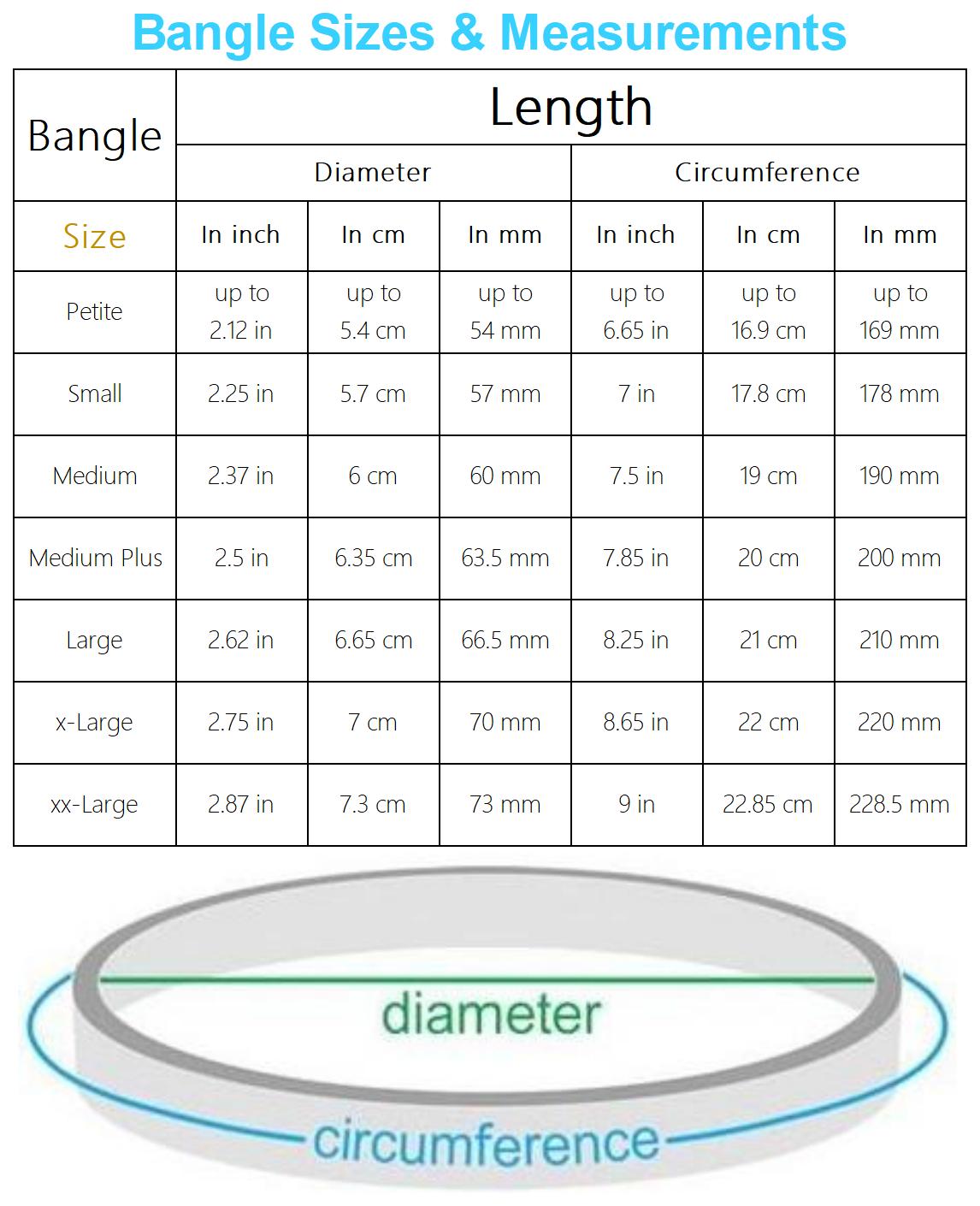 Necklace/Bracelet Size
Chain Necklace and bracelet sizes are easy to say, some use inches, some like cm. Either way works. But we need to know how it looks on neck or wrist. The below photo can help you work it out.