Jewellery Craft --- Plating
Plating is one of the most important step during jewellery production. Good plating can add the colors, enhance the beauty and add the value to jewellery. There are couple key factors affecting the final result like plating material quality, temperature, working technical and standardized operation procedures.
1.Single Color Plating operation procedures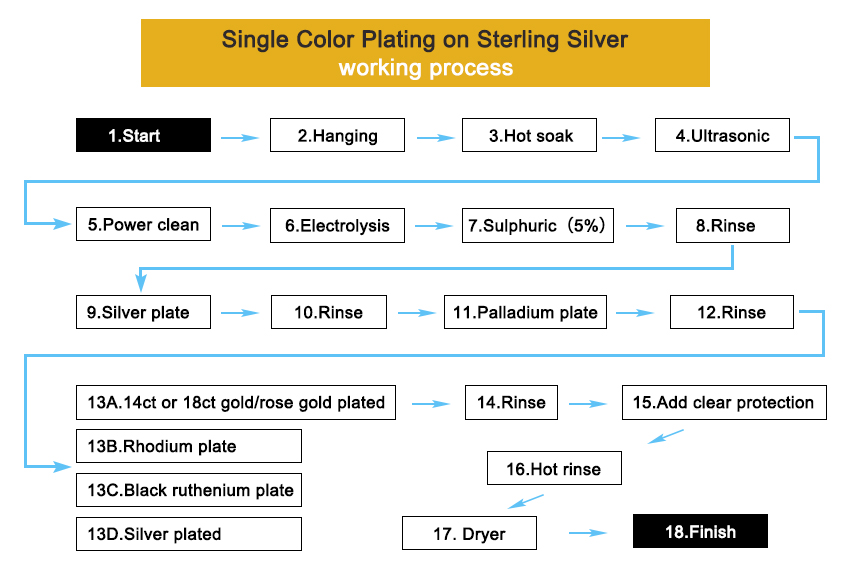 Some finished jewelry colors like these

Sterling Silver Plate Rhodium Plate Black Ruthenium Plate

Rose Gold Plate Yellow Gold Plate
2.Two colors plating operation procedures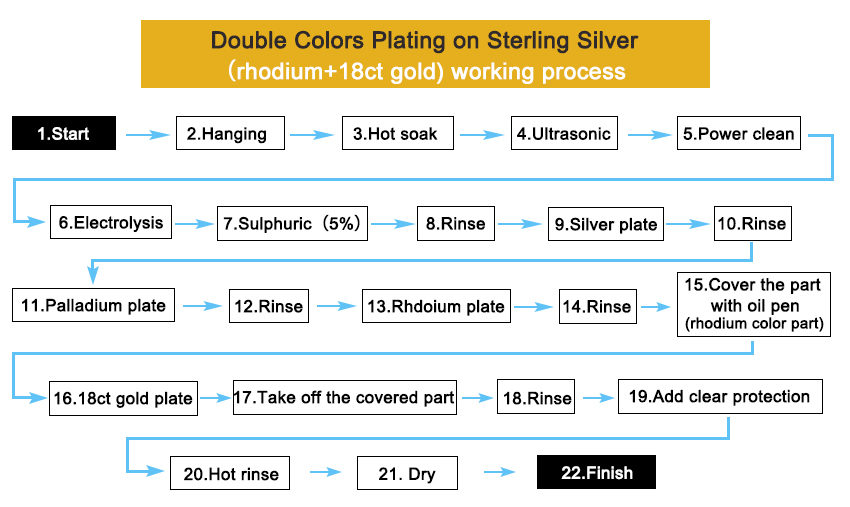 Some two colors plating effects like below

Gold & Rhodium Plate Silver & Rose Gold Plate
3.Plating thickness and colors options
For yellow gold colors: 14ct, 18ct, 23ct colors, mostly work with 14ct and 18ct.
For rose gold colors: only 18ct rose gold.
Silver, rhodium, black ruthenium no need to choose colors, only one color.
About plating thickness we have below options, the thickness matter the prices, thicker higher cost also matter the lasting time.
Gold plating: 0.1um, 0.5um, 1um, 1.5um,2um, 2.5um and 3um.
Rose gold plate: 0.1um, 0.5um, 1um, 1.5um,2um, 2.5um and 3um.
Rhodium plate: 0.05um, 0.1um and 0.3um.
Silver plate and black ruthenium plate don't account the thickness, all by our regular standard.
For any question or inquiry about plating,please feel free to contact us. Thanks.