1. Silver Test
TO make sure our silver content is over 92.5%. During silver melting we put at least 93%-95% pure silver.Also we will take routline checking in our company to double guarantee.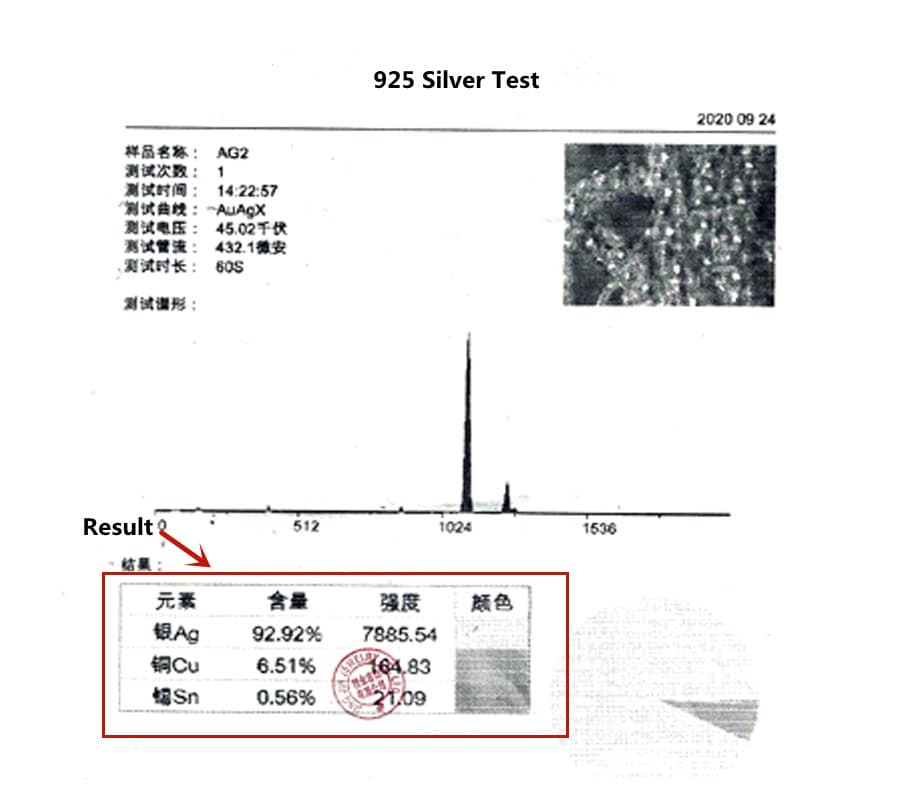 2. Plating Test
Our jewelry offer different thickness of plating on rhodium, gold and rose gold.Usually for gold or rose gold plated we make 0.5um(micro millimeteres), 1um, 2um and 2.5um (we call it gold vermeil).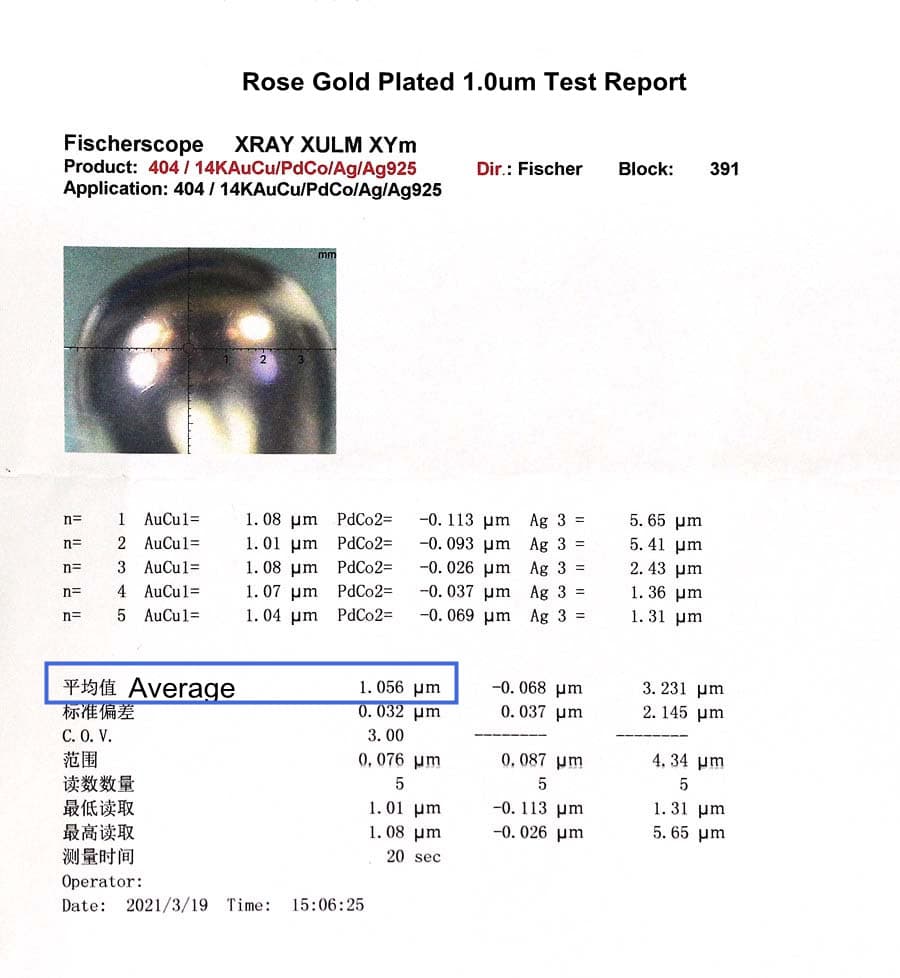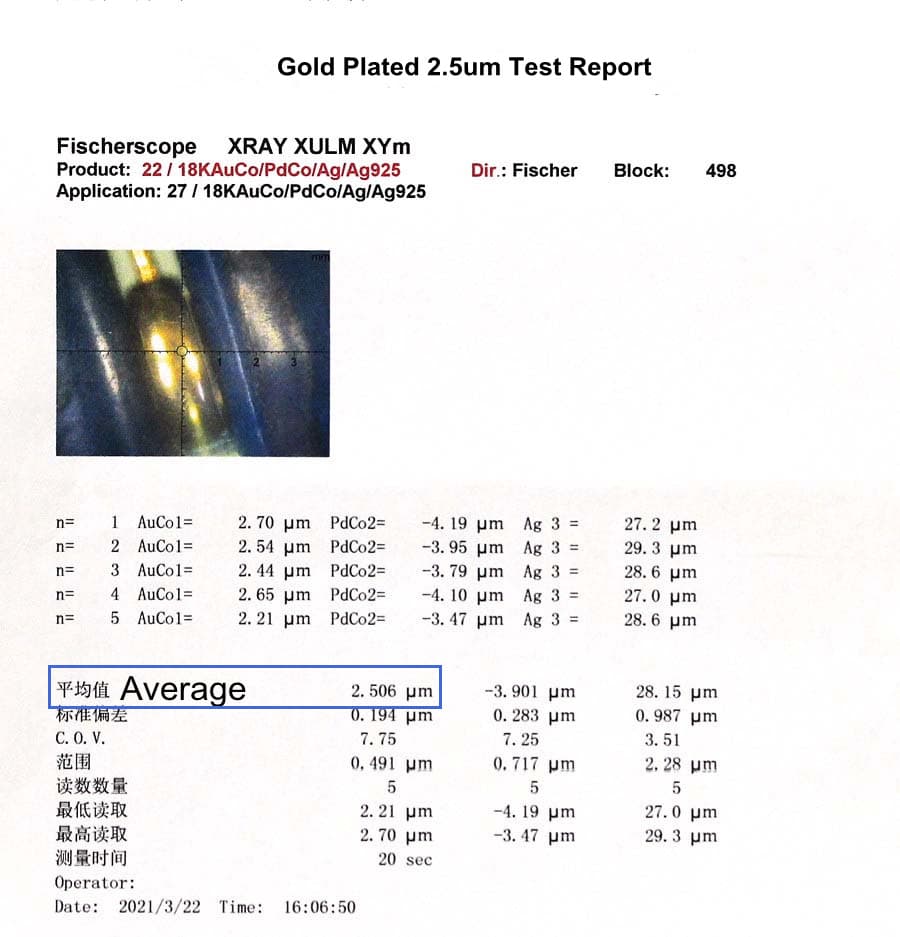 3.Meet the European Reach Regulation (EC) No 1907/2006
We promise to use environment-friendly material to make our jewelry.We will test every new entry material before we start to use them.All of our products fit European reach regulation (EC) No 1907/2006.